MyVitale creates adapted
and personalized workouts. At the club, at home, outdoors ...
GET A DEMO
Customized apps with multiple training options, HD videos, etc.
Training programs for multiple levels of fitness. Tests, monitoring
Induction protocols, challenges, rewards, synchronization with wearables, chat, notifications ..
MyVitale is a unique Training System for your costumers/patients
Multiple fitness and health goals, tests, evolution. You can use the automatic and intelligent mode or, allow health professionals to create their own programs and exercises
In addition, our native and adaptive Apps allow working or training with MyVitale anywhere.
MORE INFO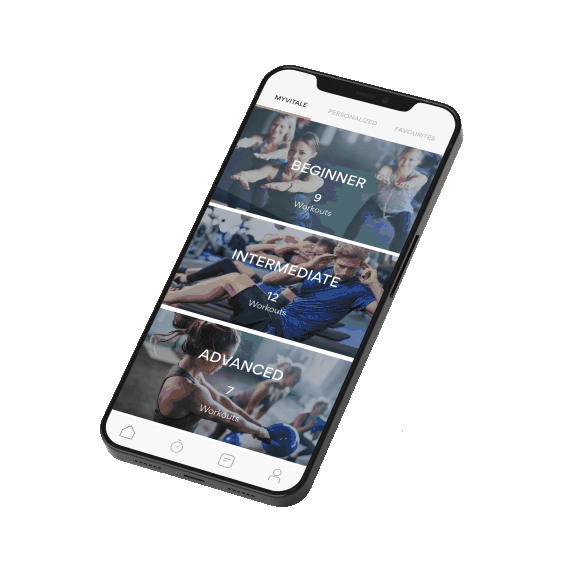 MyVitale, some numbers
MyVitale is a Health & Fitness leading product. We are present in 11 countries.
500+
gyms and clubs in 11 countries
8.3
million training sessions
4.000 +
professional users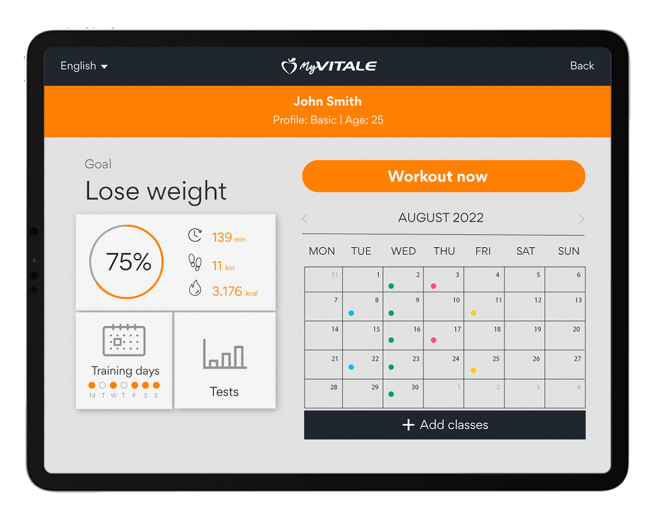 MyVitale is an open and configurable system
We offer 3 different App versions. Choose the one that best suits your business. Different designs, functionalities and modules (Virtual PT, Induction and member tracking, Tests, class bookings, communications, Business Intelligence, etc ...)
Available for all type of devices and screen sizes.
GET A DEMO